BoardDrive offers a secure innovative solution allowing you to share photos and files from your phone or Android device across your network, or even putting them directly on your network drive. You no longer need to trust and pay a third-party cloud service to share your files. Instead, you can simply use BoardDrive to send the files directly to a location you choose.
The best part is that there are no recurring subscription fees. Once you have our app, it is yours to use whenever and wherever you need it.
Free
Don't need the calendar features? Just want to wirelessly transfer pictures or videos to your home computer? Get BoardDrive Lite!
Video
Screenshots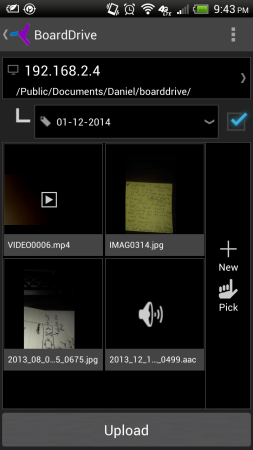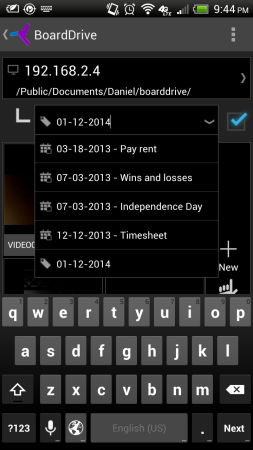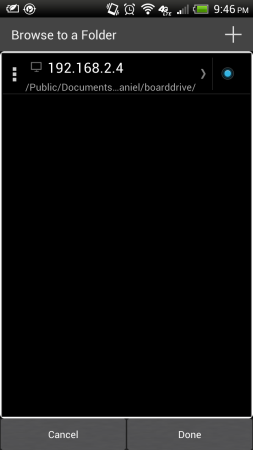 Corporate licensing available
Contact
Help
Do you need help with BoardDrive?